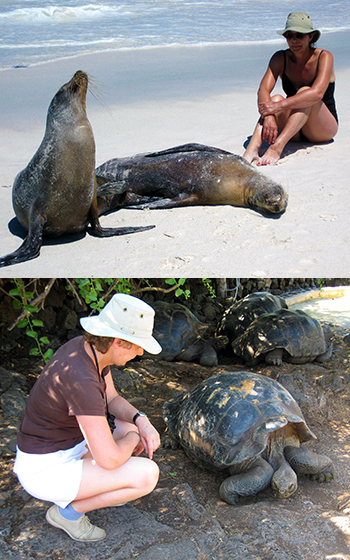 About the artist:
I am a sculptor based in Norfolk, who works with clay and wax to produce original pieces that are then cast in bronze resin.  I also produce in glazed and fired clay.  My work focuses primarily on life-size animal studies inspired by many trips abroad on wildlife holidays travelling by boat, jeep and even elephant back!  I started sculpting in 1993 following a period as a botanical watercolourist exhibiting with The Society of Botanical Artists.  Although now three dimensional, my work continues to be inspired by nature, focusing these day on the fauna rather than the flora of our planet.  I exhibit my work throughout East Anglia and in London.
In addition to wildlife sculpting, I was also commissioned to complete a number of commemorative pieces for the bicentenary of the Battle of Trafalgar in 2005.  Many of these pieces have been cast in the original copper from the hull of HMS Victory and have been sold in retail outlets across the country and through worldwide mail order.  Limited edition life size busts of Nelson and Emma Hamilton mounted on HMS Victory oak became iconic of the 1805 Collection, and in 2010 two pairs made £10,000 per pair at auction on board HMS Victory.
All enquiries regarding both gallery showcasing and personal purchase are very welcome.